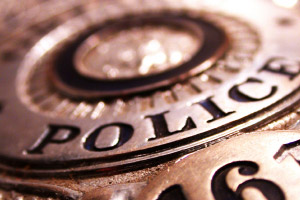 MILWAUKEE (WTAQ) - About 400 people filled a hall in Milwaukee Thursday night to remember a man who died in police custody – and to call for justice against the officers who let it happen.
22-year-old Derek Williams was picked up for a street robbery in July of 2011.
A video obtained by the Journal Sentinel showed that officers ignored him for almost 8 minutes while he suffocated and begged for help.
Those at last night's meeting saw the video – and they reacted by crying, hugging, and shouting. Some called for the resignation of Police Chief Ed Flynn, who did not comment on that.
Police officials, the Milwaukee Fire and Police Commission, and the county's chief prosecutor had cleared the officers last year – and all 3 agencies re-opened their investigations this week after the release of the video.
The medical examiner changed the cause of Williams' death from natural causes to homicide.
The U.S. attorney's office said it's considering both a criminal investigation into Williams' death, and a larger probe into possible civil rights violations by Milwaukee Police.
The chief and the DA have said they would cooperate with both investigations if they take place.
DA John Chisholm has promised to name a special prosecutor to perform an inquest in which a jury would hear the evidence, and then suggest whether charges should be filed or not.