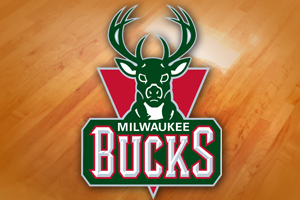 Milwaukee, Wi (WSAU) The Milwaukee Bucks will try to improve their playoff situation tonight, when they host the Minnesota Timberwolves.
With nine games left, the Bucks expect to secure the final post-season slot in the Eastern Conference by this end of the week. But that would mean a first-round series against conference-leading Miami – and Milwaukee's trying to avoid that by moving up to the Number-seven slot.
The Boston Celtics hold that spot by a game-and-a-half over the Bucks. But to move up, Milwaukee will have to play better and win more consistently down the stretch. The Bucks had lost five-of-their-last-six before crushing Charlotte by 29 points at home on Monday night.
Third-year center Larry Sanders has been a force in the middle for Milwaukee. He had a career-high 24 points against the Bobcats with 13 rebounds. And Sanders has averaged 14 points and 12 boards in his last dozen games.
Minnesota is playing out the string at 27-and-46 – and they're going for back-to-back wins for the first time since December. The Timberwolves will miss the playoffs for the ninth straight year.
Minnesota had lost two straight to the Bucks before beating them 95-to-85 in Minneapolis on November 30th.