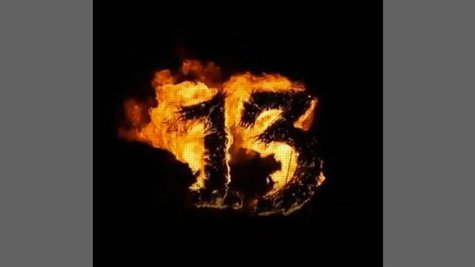 With the June 11 release date for Black Sabbath 's long-awaited studio album, 13 , fast approaching, the record is promising to be a real scorcher. The heavy-metal legends have unveiled the cover art for the collection, an image of the number 13 set ablaze in front of a black background.
Black Sabbath also has debuted a brief new video that brings the album cover to life. The 27-second clip, which was posted at the group's official YouTube channel , features backwards footage of a flaming number, which appears to be made out of hay or some other kindling material. Accompanying the video is a snippet of what sounds like one of the new Sabbath tunes. Frontman Ozzy Osbourne can be heard singing the phrase "nowhere to run, nowhere to hide" to the driving track.
13 will be available as a standard CD, a high-quality vinyl LP, a deluxe two-CD set and a limited-edition super deluxe box set.
Copyright 2013 ABC News Radio