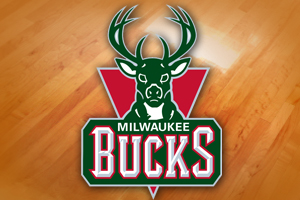 MIAMI, FLA (WSAU) LeBron James 94, Milwaukee 83. That's an exaggeration, of course. But the Miami star was a one-man wrecking crew as the Heat took the Bucks to school in South Florida last night, less than two weeks before the teams are expected to face each other in the first round of the playoffs.
James made up for the losses of Dwayne Wade and Chris Bosh, both of whom are out with injuries but are expected to return for the post-season. About five minutes in, James led a 2-on-1 fast break. And instead of passing to Mike Miller for an easy lay-up, James did his own alley-oop by passing the ball to himself off the backboard and jamming it through, changing hands with the ball in mid-air.
It resulted from one of Milwaukee's 20 turnovers on the night – something Bucks' coach Jim Boylan said his team could ill afford. Miami led by one at the half, and James scored the Heat's first nine points of the second half before making a pair of timely assists on three-pointers as his team pulled away.
Miami out-rebounded the Bucks 49-to-37. James ended up with 28 points, seven assists, and seven rebounds. Brandon Jennings scored 30 for Milwaukee, which has lost three of its last four. Boylan rested starters Monta Ellis and Ersan Ilyasova in the fourth quarter, so they'll be ready for a game tonight at Orlando.