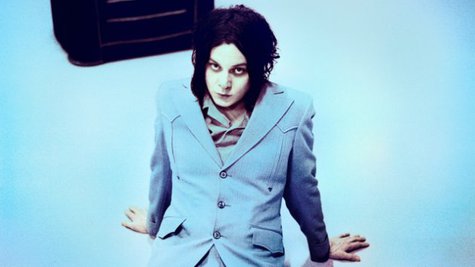 Record Store Day ambassador Jack White has a special treat in store for fans who visit his record label, Third Man Records, in Nashville on Saturday. The ex- White Stripes singer has announced that he'll be offering up a recording booth in the label's store where patrons can make their own seven-inch vinyl records.
"Actively venturing to your local record shop is one of those honors and privileges in this life that we just shouldn't take for granted," said White in a statement. "Certain beautiful experiences can only happen in the environment of a record store and I just thought that nothing could drive that point home more than a one-of-a-kind machine that lets you not only record your own vinyl record, but send it to anyone, anywhere in the world to share a song, poem, or private message with."
To give you an idea of what you'll be experiencing in the booth, White has posted online a four-minute video which documents the process, featuring his Raconteurs band mate Brendon Benson .
As usual, White will be offering up a special vinyl release of his own that can be purchased at Third Man Records for Record Store Day as well. This year, the singer is making available a 10th anniversary edition of The White Stripes Grammy-winning 2003 album, Elephant , on 12-inch vinyl.
For more information, visit ThirdManRecords.com .
Copyright 2013 ABC News Radio