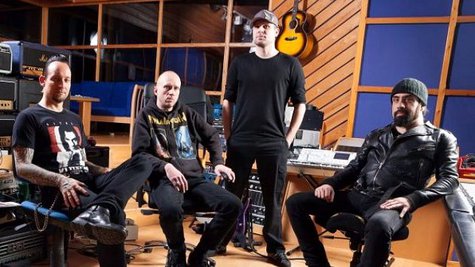 Volbeat reveals some of the inspirational characters behind their recently-released album, Outlaw Gentlemen & Shady Ladies, in the new video for "The Hangman's Body Count."
The four-minute video , which can be streamed on YouTube, features animation of notorious outlaws Black Bart , Doc Holiday and Pearl Hart , as well as Irish dancer and actress Lola Montez , who achieved notoriety for her erotic Spider Dance. The clip also features scenes of a sinister hangman wandering around a graveyard.
Volbeat is currently on a break from touring, but they'll be hitting the road for another leg of dates beginning May 1 at House of Blues in Boston, MA. Visit Volbeat.dk to view the full itinerary.
Copyright 2013 ABC News Radio