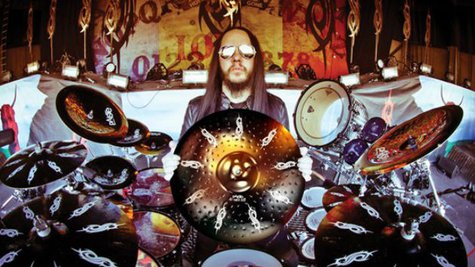 Slipknot 's Joey Jordison has a new release headed our way. On Monday, the drummer revealed on his Facebook page that he's "working on a new music project," and posted a series of black-and-white photos of himself and a number of musicians recording in a studio.
While Jordison didn't give a firm release date for the new material, he added that he'll provide more information on the project sometime soon.
While Slipknot is currently on a break from touring, the band has scheduled to perform at several European festivals this summer, including the inaugural Ozzfest Japan in May and at the U.K.'s Download Festival in June.
Copyright 2013 ABC News Radio