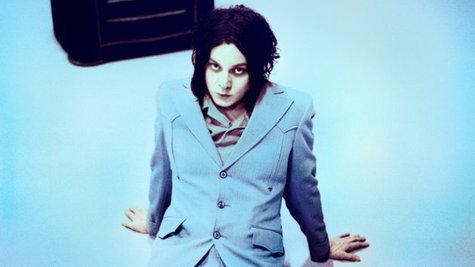 It appears that Jack White isn't a fan of The Black Keys ' Dan Auerbach . In an email allegedly sent by White to his estranged wife, Karen Elson , and posted by TMZ , the ex- White Stripes frontman lashes out at The Keys' singer, noting that he was upset that Elson enrolled his kids in the same school as Auerbach's children.
"My concern with Auerbach is because I don't want the kids involved in any of that crap…that's a possible twelve f**king years I'm going to have to be sitting in kids chairs next to that a**hole with other people trying to lump us in together," White writes. "[Auerbach] gets yet another free reign [sic] to follow me around and copy me and push himself into my world."
Last month, Elson provided a number of emails to a judge in Nashville, TN, in order to obtain a restraining order against White. The emails also include objections to the terms of their ongoing divorce negotiations, among other things.
White and Elson were married in 2005. They separated in 2011, and Elson filed for divorce in 2012. The couple has a court hearing August 29 regarding custody of their two kids.
Copyright 2013 ABC News Radio