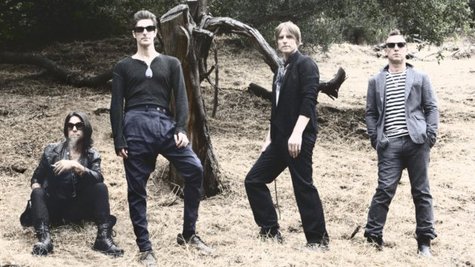 Here's a special treat for Jane's Addiction fans: the band is offering a preview of a brand-new single they recorded recently, "Another Soulmate." Frontman Perry Farrell says that the track, which is currently streaming at RollingStone.com , was inspired by a friend of his wife who tends to make bad dating choices.
"She's a good-looking woman, she had a career, but when it came to love and romance, she sold herself short all the time," he tells the magazine. "Any time she'd meet a guy she'd say, 'I feel like he's my soul mate.' So I wrote this song."
Farrell adds that in the coming weeks, he plans on creating a video for the single, which he hopes will go viral. "I want to make…a parody of [an] online dating service: quick, simple, inexpensive, hilarious and compelling," he explains. "So that's what we're doing."
You'll get your chance to hear the new single performed live if you attend this year's Rockstar Energy Uproar Festival, which features sets by Jane's Addiction, Alice in Chains , Coheed and Cambria and Danko Jones . That outing kicks off on Friday at the Toyota Pavilion at Montage Mountain in Scranton, Pennsylvania. Visit RockstarUproar.com to view the full itinerary.
Copyright 2013 ABC News Radio