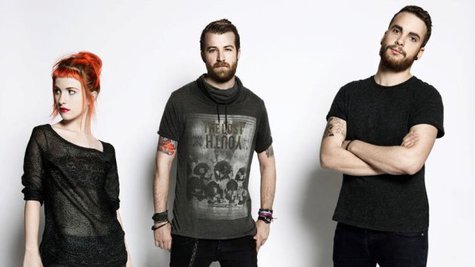 Paramore is looking forward to performing their hit single "Still into You" on the Teen Choice Awards tonight. While the group scored a nod for Choice Rock Group, frontwoman Hayley Williams says that she's just happy to be able to perform at the event.
"I think that's gonna be our biggest television performance to date, and it's gonna be really exciting for us," she tells ABC News Radio. "We've won a couple of Teen Choice Awards in the past but we've never actually been, [and] we're up for [one] this year. We'll see if we win, but at the end of the day I feel like the coolest part is that we get to perform."
Williams adds she's grateful for the chance to perform on the show, mostly because she wants to showcase Paramore's ability to put on a rocking show.
"There's not a lot of rock bands that get to play shows like the Teen Choice Awards," she explains. "I think there's a lot of people that still don't know what Paramore is about, and this is like a really cool chance for us to not only attend…and see what it's like but also to give people a really good idea of what we're capable of live."
The Teen Choice Awards will air live on Fox from 8-10 p.m. ET. Other rock acts up for awards include Mumford & Sons , AWOLNATION , Imagine Dragons , The Lumineers , fun. and Daft Punk .
Copyright 2013 ABC News Radio