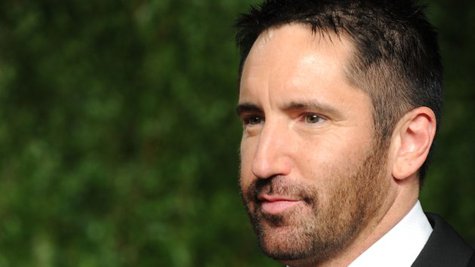 Nine Inch Nails frontman Trent Reznor recently revealed that he turned to David Bowie for some advice about how to beat his drug addiction while touring with the legendary rocker back in 1994.
"I was in the throes of [my former addiction]…when we toured with Bowie, and this was the Bowie that had come out the other side and was happily married," he tells U.K. newspaper The Guardian . "I was nearing the peak of my addiction, and his role to me was kind of mentor, big brother, friend, and also he'd give me kind of shamanish advice."
Reznor adds that he's glad to be sober, and that the memory of his recovery process helped to inspire NIN's upcoming album, Hesitation Marks . "I've learned to recognize…that I'm wired wrong in certain ways, the chemical balance of my brain is off in terms of depression a little bit," he explains. "[ Hesitation Marks ] was written as the other side of that journey. The despair and loneliness and rage and isolation and the not-fitting-in aspect that still is in me, but I can express that in a way that feels more appropriate to who I am now."

Hesitation Marks will be released on September 3. If you pre-order the deluxe edition of Hesitation Marks now at iTunes , you'll score an immediate download of the album's first single, "Came Back Haunted."
Copyright 2013 ABC News Radio