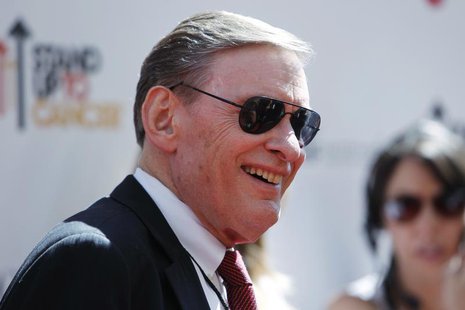 NEW YORK, NY (LEARFIELD-WSAU) Major League Baseball expects to have an expanded instant-replay review system in place by the start of next season. Commissioner Bud Selig announced details today, after two days of ownership meetings. The owners plan to vote on the new system in November.
Selig, a former Brewers' owner who still lives in Milwaukee, calls this an historic moment for baseball. Atlanta Braves' president John Schuerholz says umpires are receptive – and 89-percent of incorrect calls made in the past will be reviewable.
Managers would have two replay challenges in the first six innings of a game, and one challenge after that. A crew at Major League headquarters in New York would do the reviewing, and then alert the field umpires.
One thing not addressed in media accounts of the new system is whether fans in the stadium will see the controversial replays, now that they'll be a bigger part of the game. At Milwaukee's Miller Park, the paying fans do not get to see the currently-reviewable home run calls on the large video board – even though fans at home get to see multiple angles.
In the past, Selig has expressed concerns about possible anger by fans when controversial replays are shown. But those replays have been shown for years at Green Bay Packers and U-W football games. The N-F-L has made it a league-wide policy to show fans the same replays an official sees.