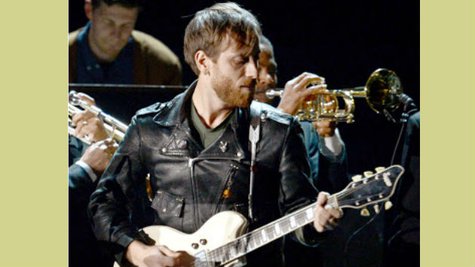 In addition to receiving a large amount of cash, The Black Keys guitarist Dan Auerbach 's ex-wife, Stephanie Gonis , has gained possession of a very interesting item in their divorce settlement.
According to court documents obtained by TMZ , Gonis received $5 million dollars, a 2012 Toyota Highlander, one of the family homes, and a unique piece of rock memorabilia: an asset listed as "Bob Dylan Hair." A description of the item and how it was obtained has yet to be revealed.
Auerbach has been locked in a bitter divorce battle with Gonis following their split earlier this year. A judge has reportedly granted Auerbach temporary custody of their four-year-old daughter, Sadie Little Auerbach , during the ongoing divorce proceedings, following the singer's claim that Gonis tried to commit suicide two times in the same day. Gonis reportedly is allowed to have supervised visitation with her daughter, and may receive additional parental rights if she can convince the judge that she's mentally stable.
Copyright 2013 ABC News Radio