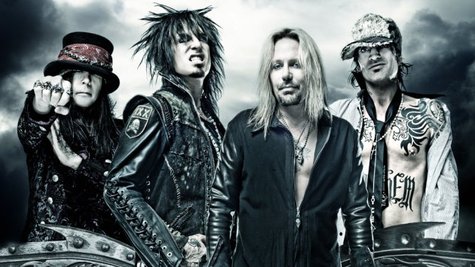 Bad news for Mötley Crüe fans: frontman Vince Neil says that the group will be taking an indefinite hiatus following a farewell tour, which will kick off next year.
"I think we'll start the tour around May…we'll do one more time around the world and kinda call it quits," he tells Billboard . "It's just that time. We're going out on top. We still sell out arenas, have stadium stuff and things like that, so let's go out when it's a big deal."
The singer adds that while the Crüe plans on taking an extended break, it doesn't mean that the group is splitting up. "I'm sure in five, 10 years from now we'll probably do something again together, if other people's careers don't get in the way," he explains. "But it's not gonna be like a KISS farewell to the farewell to the farewell to the farewell tour. We're not going to say farewell and then try to get people to come back again in a little while."
Neil notes that he's looking forward to thrilling fans at the Crüe's upcoming second Las Vegas residency, where they'll stage 12 concerts at The Joint in the Hard Rock Hotel & Casino from September 18 to October 6.
"You can call it our most dangerous show ever -- not danger for us but danger for the crowd," says Neil. "I thought the last residency was cool, but we learned we could do way more than we actually did, so this will be really, really over the top."
Copyright 2013 ABC News Radio