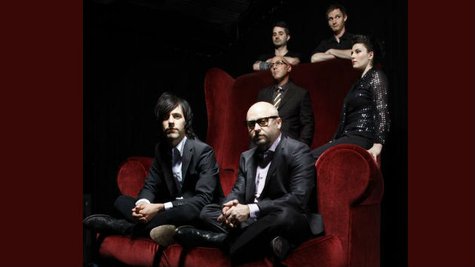 Puscifer will show off their comedic skills in a new DVD that's headed our way this fall. The band will release a two-hour film, What Is… , which features comedy skits from Puscifer mixed with live performances.
"Being surrounded by so many talented and creative people is an endless source of inspiration," says frontman Maynard James Keenan in a statement. "This film only scratches the surface of how deep our proverbial rabbit hole goes. What Is… Puscifer is meant to conjure as many questions as it answers."
What Is… will be released on November 26, along with a soundtrack for the film.
In other Puscifer news, the band is offering a stream of every track from their upcoming album, All Re-Mixed Up , at SPIN.com . That release features remixes of tracks from 2011's Conditions of My Parole by a number of electronic artists, rappers and producers, including producer Alain Johannes , rapper Sir Mix-a-Lot and Telefon Tel Aviv 's Josh Eustis , among others. All Re-Mixed Up arrives in stores on Tuesday.
Copyright 2013 ABC News Radio