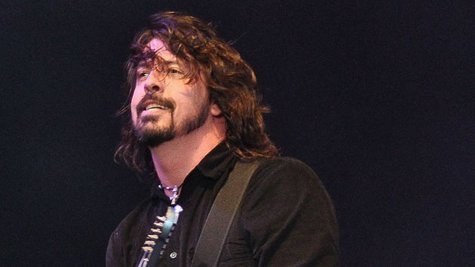 Foo Fighters frontman Dave Grohl has hinted that the follow-up album to 2011's Wasting Light will be released in a very unique way.
"I have this idea that I don't think anyone's done before, and we're going to try it," he tells SPIN . "We don't really want to give away our little secret yet, but it's happening. And we're pretty psyched about it."
While Grohl is staying mum about his plans for the release, he did reveal that the group is currently in the studio working on new material. "We've gotten back into it in the last couple of weeks," he explains. "Over the past year when I haven't been doing any Foo Fighters stuff, I've been loading up my cassette recorder at home with song ideas. Then I hit rewind, listened back and thought, Oh, my God, I have a record!"
Grohl notes that the album is coming together quickly and that he's very happy with what the group has recorded so far. "I'll just say it's pretty clear what we have, and it's exciting," says the singer. "We'll have a Foo Fighters record and it's going to be f**king great!"
Copyright 2013 ABC News Radio