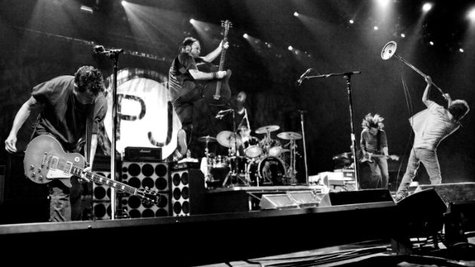 Pearl Jam revisits some historical battles in the new video for " Mind Your Manners ," the first single from the group's upcoming tenth studio album, Lightning Bolt , due October 15.
The three-minute clip features the band performing the track in front of a screen which is projecting stock war footage of explosions, mixed with a variety of animated images of lightning, soldiers marching and guns firing.
You'll get your chance to hear the song performed live when the band heads out on a North American tour this fall. That trek begins on October 11 at the Consol Energy Center in Pittsburgh, PA. To see the full list of dates, visit PearlJam.com .
Copyright 2013 ABC News Radio