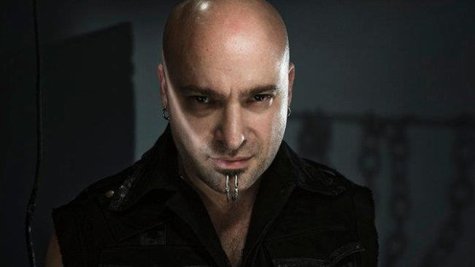 Bad news for Device fans: the band has just canceled their tour dates through October so that frontman David Draiman can be there for his pregnant wife: model, actress and wrestler Lena Yada .
"Due to complications with his wife's pregnancy, David has chosen to stay close to home until the baby is born," writes the band in a joint statement on their Facebook page. "All scheduled tour dates between now and the due date of the first week in October have been canceled."
The announcement was followed by a personal message from Draiman. "Thanks to everyone for the well wishes," he writes on the group's Facebook page . "Lena and baby are ok, just a rough time in the home stretch. Needed to be here for them. Thanks for understanding."
Back in May, Draiman took to his Twitter account to post a sonogram of his unborn son -- the couple's first -- along with a caption revealing that the child's name will be Samuel Bear Draiman .
Device's next scheduled concert is set to take place on November 8 at Hovet in Stockholm, Sweden.
Copyright 2013 ABC News Radio