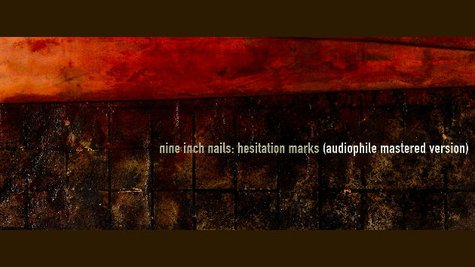 Here's another reason to buy a copy of Nine Inch Nails ' upcoming release, Hesitation Marks : you'll be given the option of checking out two differently-mastered versions of the album. The band has announced on their Tumblr blog that in addition to getting a standard mix of release with your purchase, you'll also get a code for a free download of an alternate, audiophile mastered version of the album.
"I believe it was [frontman] Trent [ Reznor ]'s idea to master the album two different ways, and to my knowledge it has never been done before," says Hesitation Marks mastering engineer Tom Baker in a statement. "The standard version is 'loud' and more aggressive and has more of a bite or edge to the sound with a tighter low end. The audiophile mastered version highlights the mixes as they are without compromising the dynamics and low end, and not being concerned about how 'loud' the album would be."
Baker adds that the standard version of Hesitation Marks isn't "inferior" to the audiophile mix, noting that the group just wanted to offer fans the chance to experience different versions of the release. "The Audiophile Version is merely an alternate take on the mastering, which some people will appreciate," he explains. "It's meant to give a slightly different experience, not denigrate the standard version. Listen to each and come to your own conclusions."
Hesitation Marks will be released on September 3. You can preview every track from the deluxe version of the album -- which features the standard mix -- at iTunes .
Copyright 2013 ABC News Radio