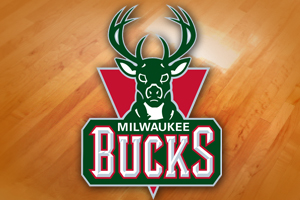 BOSTON, MASS (LEARFIELD-WSAU) It seems hard to believe, but the Milwaukee Bucks can be 3-and-0 against the Boston Celtics this season with a victory tonight at T-D Bank Garden.
The Bucks will face the Celts for the second time in four days, after beating them 92-to-85 in Milwaukee last Saturday night. It ended an 11-game losing streak, the second-longest in Bucks' history.
Coach Larry Drew says he likes playing the same team twice in a row, because it gives him a chance to quote, "think out of the box" in making adjustments. Drew calls it a "chess match." On Saturday night, the Bucks came out with a solid zone defense. It caused Boston to make just 4-of-19 from three-point range -- and it helped create fast-break scoring opportunities for the Bucks. The Celtics are expected to make adjustments to change those concerns.
Bucks' forward Ersan Ilyasova practiced yesterday, after he missed Saturday's contest with injuries to his right thumb and left hamstring. Drew hopes Ilyasova can play tonight.