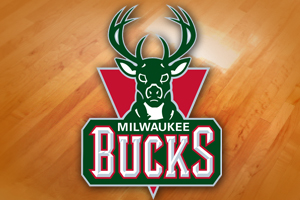 MILWAUKEE, WI (LEARFIELD-WSAU)The Detroit Pistons cruised past the Milwaukee Bucks 105-to-98 last night at the B-M-O Harris Bradley Center. The Bucks led by five at the half, but the Pistons took control with a 16-0 run in the third quarter. Milwaukee got to within five with 1:36 left but could get no closer.
Former Buck Brandon Jennings was booed when he was introduced and every time he touched the ball. He admitted having nerves coming in, after a rocky four years in Milwaukee led to his being traded in July. Jennings only hit 4-of-16 shots from the floor but he still finished with 17 points and 11 assists.
Andre Drummond had game-highs of 24 points and 19 rebounds, as the Pistons won their fifth game in their last six against Milwaukee. Detroit had 22 second-chance points to 11 for the Bucks. Greg Monroe added 18 points and 17 boards as Detroit improved to 9-and-10 on the year.
Ersan Ilyasova scored 22 off the bench for the Bucks, who lost their second straight and fell to 3-and-15. Milwaukee will play at Washington tomorrow night.