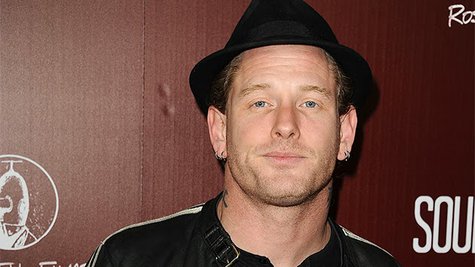 Corey Taylor is ready to show off his acting chops. According to Blabbermouth.net , the Slipknot / Stone Sour frontman has scored a role in an upcoming feature-length horror film, Fear Clinic .
The film's plot revolves around Dr. Andover, "a fear doctor who treats patients afflicted with crippling phobias by inducing hallucinations inside his exposure therapy invention," played by Nightmare on Elm Street actor Robert Englund . Taylor is slated to play Bauer, a clinic employee who "struggles to keep things under control" when things go horribly wrong.
Fear Clinic is currently in production and is expected to be released on Halloween next year. Other actors set to appear in the flick include Felisha Terrell , Brandon Beemer , Fiona Dourif , Thomas Dekker , Kevin Gage , Cleopatra Coleman and Angelina Armani .
Copyright 2013 ABC News Radio