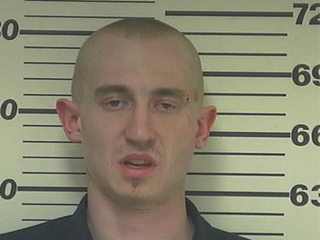 MEDFORD (WSAU) -- The Taylor County man accused of shooting a sheriff's deputy was bound over for trial Thursday.
28-year-old Alexander Schneider was in court for a preliminary hearing, where Taylor County Judge Ann Knox-Bauer ruled there was enough evidence to proceed to trial. Schneider admitted to deputies he shot at Taylor County deputy Chad Kowalczyk, who was called to investigate violation of a restraining order. Kowalczyk was struck in the abdomen by one bullet. Another bullet was recovered from the officer's clothing. Schneider admitted firing at least three shots.
Schneider faces six felony charges including attempted homicide for the shooting and for violating a restraining order for having intimate relations with a 13-year-old.