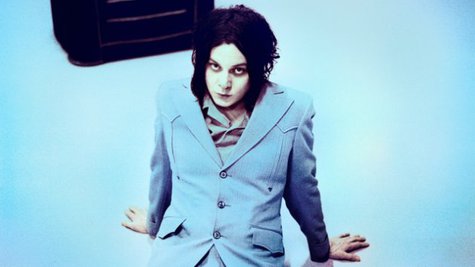 While the concert special celebrating the music of the Coen brothers' latest movie, Inside Llewyn Davis, won't air on Showtime until December 13 at 9 p.m. ET/PT, you can watch a little preview of it now. Jack White 's stripped-down performance of The White Stripes ' classic track "We're Going to Be Friends" currently is streaming at Vulture .
The upcoming special, Another Day, Another Time: Celebrating the Music of Inside Llewyn Davis , documents a recent benefit concert put on to promote movie. It also includes performances from Mumford & Sons frontman Marcus Mumford and Colin Meloy of The Decemberists .
Proceeds from the concert went to support the National Recording Preservation Foundation , a non-profit organization affiliated with the Library of Congress, to help preserve America's recorded sound history. White has previously donated $200,000 to the organization and sits on its board of directors.
Inside Llewyn Davis tells the story of week in the life of a young folk singer as he navigates the Greenwich Village folk scene of 1961. The soundtrack is available in stores now, while the film arrives in theaters on Friday.
Copyright 2013 ABC News Radio