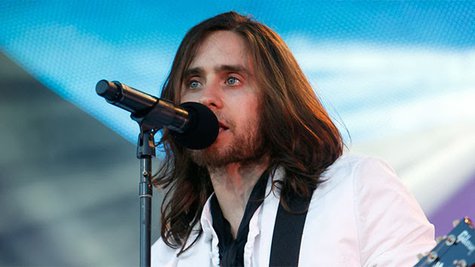 Jared Leto has scored a major acting nomination for his portrayal of an HIV-positive transgender woman in the recently-released film Dallas Buyers Club . The 30 Seconds to Mars singer is up for the trophy for Outstanding Performance by a Male Actor in a Supporting Role for the 20th Screen Actors Guild Awards, which will be simulcast on TNT and TBS on January 18.
The singer celebrated the nomination by posting a heartfelt note on his official website. "To return to the screen with this love and support is absolutely insane and amazing," he writes. "I'm so honored to be recognized by my peers at the Screen Actors Guild and to be nominated by this wonderful group of people that I admire so much. I'm so thankful to have worked with such an incredibly talented and dedicated group of actors."
Leto will be competing against a number of heavy-hitters for the award, including Michael Fassbender for his work in 12 Years a Slave and the late James Gandolfini for Enough Said .
Copyright 2013 ABC News Radio