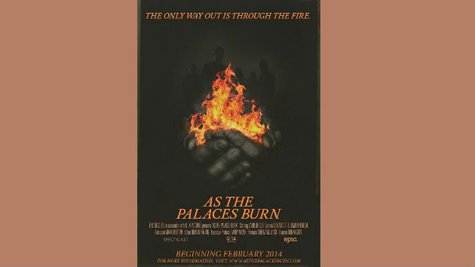 The events surrounding Lamb of God frontman Randy Blythe 's recent manslaughter trial and acquittal will play out on the silver screen in a new documentary opening in select theaters early next year.
Titled As the Palaces Burn , the film offers an inside look at Blythe's imprisonment and his trial for murder in Prague, which took place in February. The movie also profiles a number of the Lamb of God's fans and examines their connection with the band's music.
Screenings of As the Palaces Burn will be held in select cities on February 27. A previously-recorded 30-minute Q&A session with the entire band and director Don Argott will be shown following the film.
You may recall that back in March, a Czech court acquitted Blythe of manslaughter in connection with an incident that took place during the band's 2010 concert at Club Abaton in Prague. Blythe was accused of roughing up a fan named Daniel Nosek , who leaped onto the stage during the show. Czech Republic authorities charged that the incident caused injuries that led to Nosek's death 14 days later.
Copyright 2013 ABC News Radio