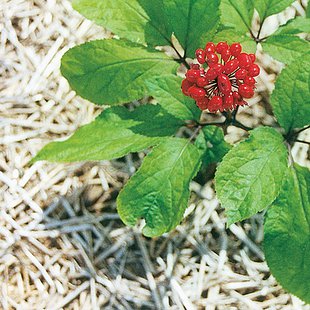 MADISON, WI (LEARFIELD-WSAU)Over 100 diggers were ticketed this fall for illegally harvesting ginseng in Wisconsin since 2007. The D-N-R's Courtney Ripp started a year-long investigation, after she noticed quirks in the harvesting records that the diggers submit to her agency. The state issues about a-thousand licenses each year for people to dig ginseng in the wild in September and October.
Digging is separate from the farming of ginseng -- which, in Wisconsin, is centered mainly in Marathon County. The crop has been popular for years in Asia, where people use its apparent medicinal qualities to cure some serious conditions like memory loss and erectile dysfunction.
Ripp said she noticed diggers selling large amounts of ginseng in short periods of time -- a sign that they might have been selling for other people. Also, diggers sold large amounts of ginseng the same day they bought licenses -- which means they could have harvested the plants before being allowed to do so.
Last year, Ripp started analyzing records which raised questions about 400 diggers. The D-N-R sent out teams to question the diggers in September.
It resulted in 109 citations against 65 diggers, plus 185 verbal warnings. Most violations were for trespassing, leaving stems in the woods, harvesting out-of-season, and digging on public lands which is illegal.