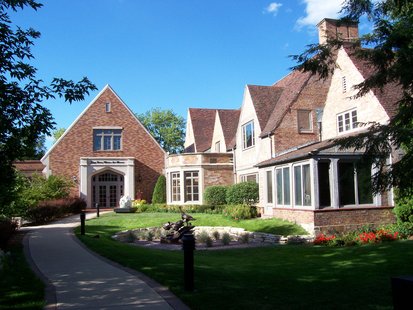 WAUSAU, Wis. (WSAU) -- The Woodson Art Museum is getting some federal funds to help put on an exhibition next year.
The Woodson is one of 150 groups getting a grant from the National Endowment for the Arts to help support art in rural and urban communities. Marketing director Amy Beck says the funding will go towards an upcoming program. "It is to support an exhibition we'd planned already, and programming that will be really exciting to bring this to life. It's 'Upcycled Style' by Nancy Jedd."
The funding will also help provide for a 4 day residency for Judd who will be running a class called 'From Garbage to Gucci.' Beck says the entire show is all about designs and creations with recycled materials. "She makes things like dresses out of shredded tires and things that wouldn't be really comfortable to wear. But the idea is to get people thinking about the creative ways they can reuse materials."
The $10,000 dollar grant is part of the $2.5 million Challenge America Fast-Track program aimed at supporting non-profits around the country. The new show opens up April 15 of next year.