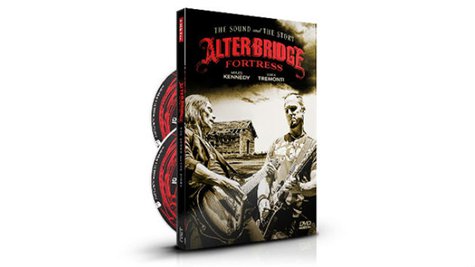 How cool would it be to have Alter Bridge 's Myles Kennedy and Mark Tremonti as your guitar teachers? Now you can, thanks to the latest installment of Fret 12's DVD series, The Sound and the Story .
The guitarists/vocalists will offer more than five hours of lessons and tutorials on the release, including step-by-step instruction for how to play every track on the group's latest album, Fortress . The DVD also includes behind-the-scenes footage of the band recording Fortress , exclusive live concert footage, and new interviews with both Kennedy and Tremonti.
Alter Bridge's edition of The Sound and the Story will be available starting January 3. You can pre-order the DVD now at Fret12.com.
Copyright 2013 ABC News Radio