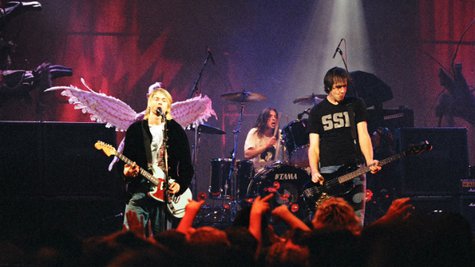 Nirvana 's collective road to Rock and Roll Hall of Fame enshrinement includes a brief stop in the city of Hoquiam , where leader Kurt Cobain lived for a brief period as a child.
On April 10, the same day the band is inducted as part of the rock hall's class of 2014 , Hoquiam, Washington, will celebrate Nirvana Day, reports the Washington newspaper The Daily World .
"I just think we need to recognize accomplishments by a band that has spoken to a different generation than mine, certainly, but it's well-known throughout the world," said Hoquiam Mayor Jack Durney , who on Monday issued a Nirvana Day proclamation during a city council meeting. "He and Krist [ Novoselic ], the entire Nirvana band, have accomplished a great deal. They should be honored, and we should be proud of them."
The small city of Hoquiam is adjacent to Aberdeen, where Cobain was born and later attended high school.
Copyright 2013 ABC News Radio