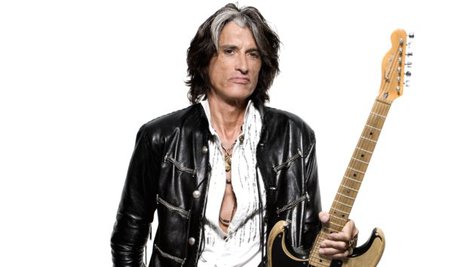 When Joe Perry used his Twitter account in December 2012 to share an update on his autobiography, the Aerosmith guitarist announced it would be released November 2, 2013, via Simon & Schuster .
That date has come and gone, and there's no Perry-penned book in stores. But earlier this week, he sent out a tweet with fresh information about his memoirs.
In the message, Perry reveals, "I finished ALL the edits on my autobiography last night. Due out on Simon & Schuster Oct. 5th 2014."
The book's title, according to Blabbermouth , is Rocks: My Life In and Out of Aerosmith . Perry was assisted on the project by David Ritz , whose credits include autobiographies by former Stone Temple Pilots frontman Scott Weiland , blues guitarist Buddy Guy and Creed singer Scott Stapp .
Copyright 2013 ABC News Radio