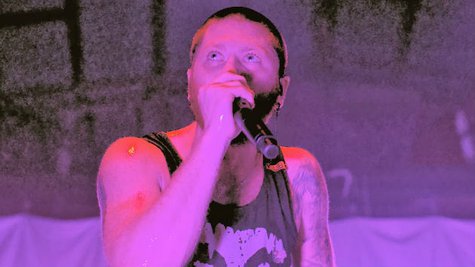 Jared Weeks has resigned his position as the lead singer of Saving Abel . The founding frontman revealed the news in a message on the group's Facebook page , noting he decided to leave the band so he can focus on a solo career.
"As of today, I am following my heart and am NOT continuing on as the lead singer of Saving Abel," he writes . "I'm currently moving to Nashville, TN, to record a solo album with producer Skidd Mills . This was and is an amicable decision between both me and the Saving Abel fellas. I hope to have your support in the next couple of months while recording and I sure as hell hope to see you at the shows when I'm finished with the new album and back out touring."
Weeks adds the group has already found a suitable replacement to front the band in 2014. " Scott Austin will be replacing me as the new lead singer, he is the frontman from a band called Trash the Brand , and he is very capable of the job," Weeks notes. "I have personally seen his live shows and know he will keep the [Saving Abel] train rolling successfully."
A title and release date for Weeks' debut solo release has yet to be announced.
Copyright 2013 ABC News Radio