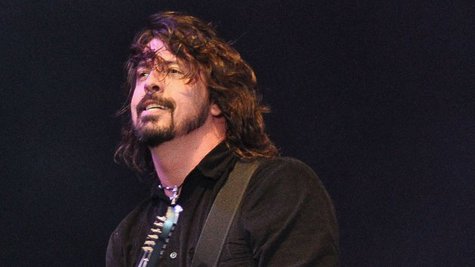 Two months ago, Dave Grohl filled-in as guest host of Chelsea Handler 's E! talk show, Chelsea Lately . It appears that the Foo Fighters frontman enjoyed the experience, because he's now spending most of the week sitting in Handler's chair.
Grohl kicked things off on Monday night by interviewing Rick Springfield , who appeared in his recently released Sound City documentary . For the rest of the week, he'll be chatting with rapper Nas on Tuesday, pop icon Elton John on Wednesday and Tenacious D on Thursday.
In other Grohl news, the singer has scheduled a New York City concert for his Sound City Players , a band comprised of some of the artists who appear in his Sound City documentary. That show will take place on February 13 at the Hammerstein Ballroom.
Accompanying Grohl will be all the members of the Foo Fighters , former Nirvana bassist Krist Novoselic , Queens of the Stone Age multi-instrumentalist Alain Johannes , Cheap Trick guitarist Rick Nielsen , Fear frontman Lee Ving , Rage Against the Machine drummer Brad Wilk , John Fogerty , Fleetwood Mac 's Stevie Nicks , Rick Springfield and producer Chris Goss .
More dates for Grohl's Sound City Players will be revealed in the coming weeks.
Copyright 2013 ABC News Radio