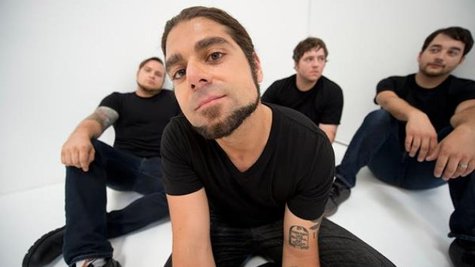 Coheed and Cambria is celebrating the recent release of the second installment of their Afterman concept album, The Afterman: Descension , by dropping a video for their new single, " Dark Side of Me ."
The clip features the band performing the track in a dimly lit room where a shadowy, sharply-clawed female figure hovers around frontman Claudio Sanchez , occasionally embracing him and stroking his hair.
"'Dark Side of Me' is a song about the duality of human nature," said Sanchez in a statement. "It's natural to try to hide the more sinister facets of ourselves from the people we care about, but to ever truly share a life with another person, that dark side needs to make its way out into the open."
Coheed and Cambria are currently trekking across North America promoting The Afterman: Descension . Visit CoheedAndCambria.com to view the full itinerary.
Copyright 2013 ABC News Radio