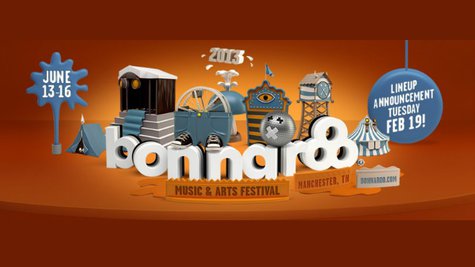 The lineup for the 2013 installment of the Bonnaroo Music and Arts Festival is set to be announced during a special, live three-hour webcast on February 19 on the event's YouTube channel .
Festival organizers are making an event of the announcement itself. The webcast, hosted by "Weird Al" Yankovic will open with an hour-long live performance featuring Portugal. The Man at 1 p.m. ET. But before the event itself, beginning at noon, festival organizers will be streaming historical performances from throughout the event's history, including performances by Metallica , Bon Iver and The White Stripes . The webcast will conclude with the streaming of a complete historic Bonnaroo performance beginning 2 p.m., though organizers aren't saying yet what classic set they'll be showing.
According to the press release, " The viewing audience will be playing a major role in announcing the lineup."

Bonnaroo 2013 will be held June 13-13 in Manchester, Tennessee.
Copyright 2013 ABC News Radio