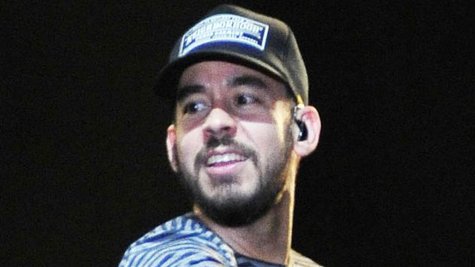 Linkin Park multi-instrumentalist Mike Shinoda has signed on to participate in the Recording Academy's new initiative to help emerging artists. Shinoda will be part of a panel for the Centerstage Powered by Grammy Amplifier program, which will select three undiscovered artists to receive prizes that will help them on their journey to become Grammy winners.
Bands who submit their music to GrammyAmplifier.com will be eligible to win a recording session with a Grammy-winning producer or the chance to work with a noted producer or director on a music video. In addition, the winners will also get the chance to be the opening act on a major tour or music festival.
"The line between professional musician and amateur has completely vanished," Shinoda tells Billboard.biz . "People at any level can now have a successful career as musicians. This project is the Academy's way of adapting to those changes."
The three winners of the program will be announced at this year's South by Southwest music festival, which runs March 12-17 in Austin, Texas.
Copyright 2013 ABC News Radio