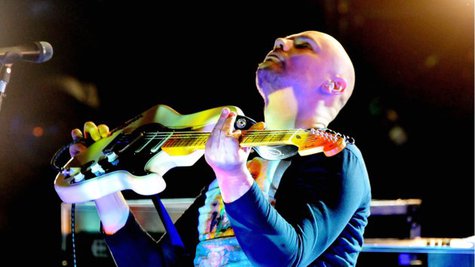 Billy Corgan takes on the owners of the Walter E. Smithe furniture company in a new commercial for the Chicago-area retailer.
The 30-second spot features The Smashing Pumpkins frontman in a game of musical chairs with the Smithe brothers, who are known around Chicago for appearing in company commercials. Corgan scores a seat when the music stops, which angers one of the Smithe brothers. The singer gets shoved out of his seat and calls in three wrestlers from his Resistance Pro wrestling company to take the Smithe brothers out.
"I am proud of Resistance Pro's growing popularity," said Corgan in a statement. " Tim Smithe and his brothers presented us with the opportunity to share our brand."
While the commercial will run on TV in the Chicago area starting next week, you can see it now on YouTube.
Copyright 2013 ABC News Radio