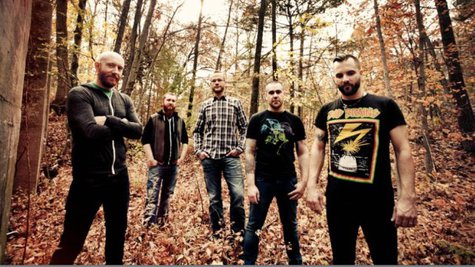 Killswitch Engage guitarist Adam Dutkiewicz says that the band's upcoming album, Disarm the Descent , will feature some heavier themes now that they've reunited with original frontman Jesse Leach .
"There's a lot of dark stuff on the record," he tells Billboard . "I know Jesse gets the rep of being very positive all the time, but the stuff he talks about on this record, some pretty unhappy stuff gets on there."
Dutkiewicz adds that Leach's fierce lyrics helped influence the sound of Disarm the Descent . "The only kind of goal I had, personally, was to make a more aggressive record and give it a little more teeth than the last record [2009's Killswitch Engage ], which was a little too singer-songwritery to me," he explains. "And after that, the main thing we were concerned about with Jesse was that he was going to be able to give those songs some character and do 'em justice. And he did."
Disarm the Descent is due in stores on April 2.
Copyright 2013 ABC News Radio