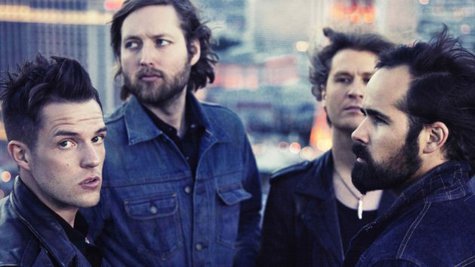 It was a good night for The Killers Wednesday at the annual NME Awards in London. The quartet was named Best International Band at the ceremony, which is largely dominated by British acts.
The Rolling Stones were among the big winners, winning two of the four awards for which they were nominated, including the Best Live Band honor. The Stones also were presented with the Best Music Film trophy for their Crossfire Hurricane documentary.
Elsewhere on the winners' list, The Killers were named best international band; Florence Welch of Florence + the Machine fame was awarded the title of best solo artist; Blur won best re-issue for their box set 21 ; and Muse earned the award for best fan community. In a decidedly non-musical vote, Evanescence frontwoman Amy Lee was named Hottest Woman.
Visit NME.com/Awards to check out a complete recap of the awards show.
Copyright 2013 ABC News Radio