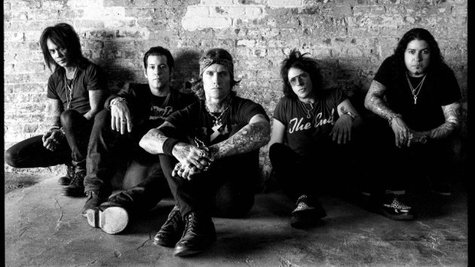 Frontman Josh Todd has revealed that Buckcherry 's recently released album, Confessions , was originally supposed to serve as the soundtrack for a semi-autobiographical film he was considering making.
"I was writing a screenplay on my own life and I kinda condensed it down into a short film," he tells ABC News Radio. "So really, it wasn't like a concept record it was like, 'Let's make the record the soundtrack of the film.'" Todd adds that he's preparing to move forward with the 30-minute short in the near future. "We're working on [the film] right now. We got it casted, the locations, we got a director, you know."
Guitarist Keith Nelson notes the upcoming film isn't the only new thing coming our way from the band: the group has plans to record a live DVD on their current tour promoting Confessions . "We just wanna really make sure that it's something special that we have complete control over," he explains. "We've had stuff that has been on DVD before but certainly not anything we could monitor or have a say in, so this is very exciting for us."
Release dates for the short film and live DVD have yet to be announced.
Copyright 2013 ABC News Radio