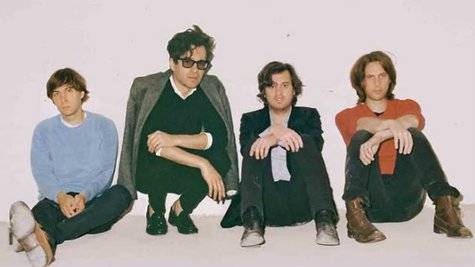 Phoenix has cooked up a unique video for " Trying to Be Cool ," the second single from their recently-released album, Bankrupt! While the four-minute clip features a live performance of the track, it's definitely not your average performance video.
The band filmed the video as one continuous live shot using two film crews to swap cameras every 25 seconds as the group played the track around a large warehouse. The scenes change quickly, with the band performing the track while a variety of crew members and bikini-clad extras set off sparklers, confetti canons and ride motorcycles around them. The video ends with the guys performing in a tight circle surrounded by a large group of dancers.
Phoenix is currently on tour overseas, but the band will return to North America for an appearance at the Osheaga Music and Arts Festival at Parc Jean-Drapeau in Montreal, Quebec, on August 2.
Copyright 2013 ABC News Radio