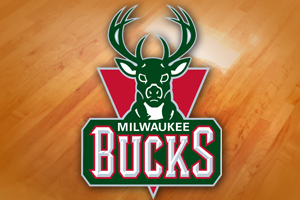 MILWAUKEE, WI (LEARFIELD-WSAU) Carlos Delfino is returning to the Milwaukee Bucks. The veteran small forward reportedly agreed last night to a two-year, six-and-a-half million dollar contract – plus a third-year that's not guaranteed.
The 30-year-old Delfino played for three seasons in Milwaukee before leaving for Houston last summer as a free-agent. He averaged just under 11 points a game with the Rockets, while starting just five games. Delfino had surgery two months ago to remove a bone spur from his right foot, which he broke in a first-round playoff series against Oklahoma City.
He's an eight-year N-B-A veteran and has two Olympic medals with his native Argentina. They won gold in 2004 and the bronze in 2008. Delfino the third free agent the Bucks rounded up in the last three days.
On Friday, they agreed to terms with Dallas shooting guard O-J Mayo. Saturday, Milwaukee brought back former Bucks' center Zaza Pachulia from Atlanta. Their contracts cannot be made official until Wednesday, when the N-B-A signing period begins.