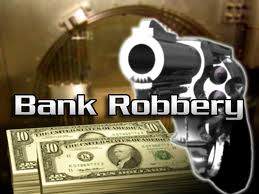 BARABOO, WI (WTAQ) - A bank in Baraboo has been robbed for the second time in just over a month.
Police are looking for suspects in both holdups at the Wells Fargo Bank in the Sauk County seat.
A man entered the bank around 10:30 a.m. Tuesday, showed a gun, and got away with an undisclosed amount of money.
Three nearby schools, including Baraboo High, were locked down for a short time.
The same bank was robbed on June 6th.