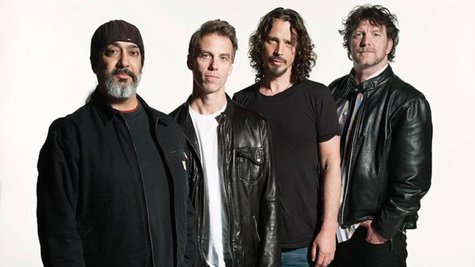 Recently, Soundgarden recorded a special performance at The Wiltern in Los Angeles for the Live from the Artists Den public television music series. Now, the band has shared a preview of the upcoming episode -- posting online their performance of " A Thousand Days Before ," a cut from their first album in more than 15 years, King Animal .
According to the Live from the Artists Den website , the forthcoming episode will feature Soundgarden playing 28 numbers, including a variety of career-spanning hits, as well as songs from King Animal .
The Soundgarden episode airs this week at different times in different markets. Check your local listings or ArtistsDen.com to see what time the program airs in your area.
Other rockers who will be seen on upcoming episodes of Live from the Artists Den include The Killers , Two Door Cinema Club , The National and Imagine Dragons .
Copyright 2013 ABC News Radio