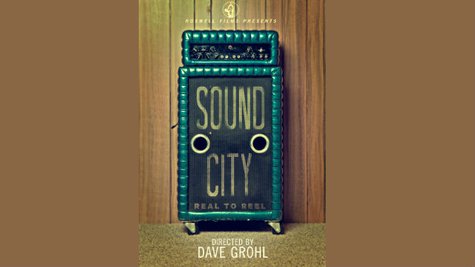 Congratulations to Dave Grohl on the gold longform video certification of his 2012 documentary film, Sound City , which has sold more than 50,000 physical DVD copies in the U.S., according to the Recording Industry Association of America.
In addition, the flick has sold over 50,000 digital copies since it was released on February 1 of last year.

Sound City profiles the legendary Sound City Studios, where Grohl and Nirvana recorded the band's 1991 iconic album, Nevermind , and features interviews and exclusive performances from artists who have recorded at the famous studio during their careers. Some of those featured artists include Metallica drummer Lars Ulrich , Nine Inch Nails singer Trent Reznor , Slipknot / Stone Sour frontman Corey Taylor , Queens of the Stone Age singer Josh Homme , former Nirvana bassist Krist Novoselic , and producer Butch Vig .
Copyright 2013 ABC News Radio