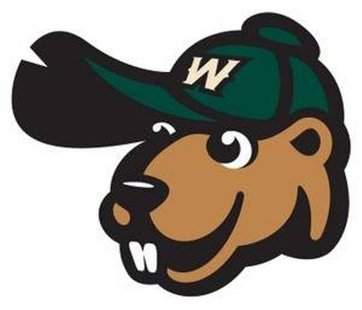 WAUSAU, Wis. (WSAU-Woodchucks) -- The Wisconsin Woodchucks trailed 5-0 before they even batted, but combining nine unanswered runs and an outstanding relief performance by Aaron Fossas they defeated the La Crosse Loggers 11-7 Sunday.
The Loggers struck in a loud way as they plated five runners in the top half of the first inning chasing Woodchucks' starting pitcher Ryan McCarthy from Sunday's game. With the bases loaded, Johnny Bekakis beat out an inning-ending double play to extend the inning. Brandon DeFazio came in to score on the fielder's choice by Bekakis. The very next batter Chris Keck hit a towering home run to right field giving the Loggers a 4-0 lead. The Loggers tacked on one more run when Bobby Juan came into score off a Steven Moen bloop single into center field.
The Woodchucks cut the deficit to three in the bottom of the first inning when Garrett Rucker hit a home run of his own to right field that plated Tyler Stieb on the play as well. The Loggers belted another home run in the top of the second inning when Kevin Zak hit one over the left center field fence now giving the Loggers a 6-2 lead.
The Woodchucks rallied and never looked back in the bottom of the fourth inning. Jake Jefferies blasted the first pitch he saw to leadoff the inning over the right field wall to get the Woodchucks' rally started. A double by Austin Diemer allowed Josh Goossen-Brown, who hit a double of his own, to score. Diemer and new woodchuck John Menken would come into score after Edgar Figueroa hit a triple into right-center field to tie the game up at six. The red hot Garrett Rucker gave the 'Chucks a 8-6 lead after he hit a homerun off the scoreboard in right field. Austin Diemer hit a two-run triple that brought home Levi Meyer and Goossen-Brown to extend the Woodchucks lead to 10-6. Diemer would come into score after a groundout to short by Menken to give the Woodchucks a 11-6 lead.
Aaron Fossas came in the second inning and finished game only allowing one earned run while striking out nine Loggers' batters in those eight innings pitched.
The Woodchucks will travel to Kapco Park Monday night as they take on the Lakeshore Chinooks for a crucial two-game series. The Woodchucks won't be back in Wausau until Friday when they take on the Wisconsin Rapids Rafters.