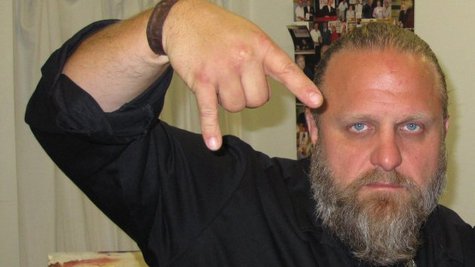 Shawn "Clown" Crahan has already directed short films and music videos, but now the Slipknot percussionist has been tapped to direct his first feature-length motion picture.
According to Billboard , Crahan will make his directorial debut with Officer Downe , an adaptation of a graphic novel created by Joe Casey and artist Chris Burnham . The upcoming film follows the exploits of "a Los Angeles cop who is often killed in the line of duty, but is telekinetically resurrected by his superiors and sent back onto the streets."
A release date for the project has yet to be revealed.
Copyright 2013 ABC News Radio