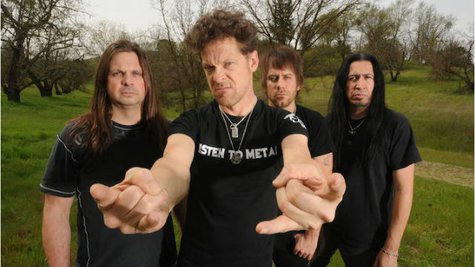 Newsted 's upcoming debut album, Heavy Metal Music , won't arrive in stores until next month, but you can hear a little preview of the album now. The band is currently streaming one of the new cuts from the release, "Ampossible," at RollingStone.com .
Frontman Jason Newsted says that "Ampossible" started out as "a warm-up instrumental song" he would play during sessions at the recording studio for his label, Chophouse Records, before it evolved into something more. "It's a hyper-morphed take on the original TV theme song from the 1960s Mission: Impossible -- a childhood favorite," he tells the magazine.
Newsted is currently out on the road with Megadeth 's traveling Gigantour festival. In addition to sets by Megadeth and Newsted, the event features performances by Device , Black Label Society , HELLYEAH , and Death Division . Visit Gigantour.com to view the full itinerary.
Copyright 2013 ABC News Radio