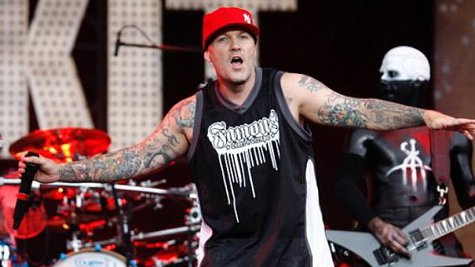 Got a question for Fred Durst ? Then make sure you're near your computer or mobile device this weekend.
The Limp Bizkit frontman has just announced that he'll be participating in one of Reddit's Ask Me Anything sessions, Sunday night at 7 p.m. ET at Reddit.com . Durst adds he plans on unleashing some "unforgettable surprises" on fans during the event.
Limp Bizkit is currently in the studio working on their seventh studio album, Stampede of the Disco Elephants . Guitarist Wes Borland has said that the group hopes to release the record sometime in September.
Copyright 2013 ABC News Radio