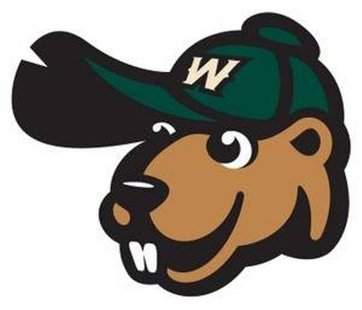 WAUSAU, Wis. (WSAU-Woodchucks) - The Wisconsin Woodchucks trailed earlier but responded as they used four runs in the first two innings to lead them to victory over the Madison Mallards 6-4 Saturday.
A couple of singles in the top of the first inning gave the Mallards an early lead. The first single by Joe McCarthy would bring home John LaPrise. A single by Jason Goldstein brought home Mike Reuvekamp that gave the Mallards an early 2-0 lead. The Woodchucks would answer the Mallards in the bottom of the first inning when Josh Goossen-Brown hit an RBI double that brought home Tyler Stieb on the play. Matt Tellor then hit a homerun to deep center field bringing home Goossen-Brown to give the 'Chucks a 3-2 lead. The Woodchucks tacked another run on in the bottom of the second inning as Austin Diemer scored on a passed ball to give the 'Chucks a 4-2 lead.
The Mallards cut the Woodchucks' lead to one, but that would be the closest they would get, as Geonte Jackson came into score after McCarthy hit a fly ball deep enough to center field. The Woodchucks responded with two runs of their own in the bottom of the sixth inning. Goossen-Brown and Tellor hit back-to-back doubles in which Goossen-Brown scored on Tellor's double. The Woodchucks weren't done there as Austin Diemer hit a hard hit ball past the third baseman that brought home Tellor in to score on the play giving the 'Chucks a little breathing room as they now lead 6-3 which would be the final in this contest.
The win would be awarded to Dan Weigel as he pitched six innings giving up only three runs while striking out four Mallards' batters. The loss was handed to Cam Verbeke as he surrendered five runs in six and one-third innings pitched. The save was given to Max Ising as he now has recorded seven saves for the Woodchucks this season.
The Woodchucks and the Mallards will finish their two-game series Sunday afternoon in the last game before the All-Star break. First pitch is set for 5:05 p.m. with gates opening at 4:05 p.m.
You can listen to the game on Fox Sports Wausau, WRIG AM 1390 & 93.9 FM.